The country I would like to travel Korea
The Location:

Korea is in East Asia. There has divided two states: North Korea and South Korea. I prefer to visit South Korea because the states is more free than North Korea

The Landscapes:

Jeju Island is an island in Jeju Province, South Korea.This is a beautiful place for vacation. And it is often there for making Korean TV shows.

Why is Jeju Island famous in Korean? Jeju Island has a lot of places to visit, first of all, you can go Seawalker program for diving, that is a insteresting undersea entertainment. Secondly, When you comr to Korea, you can not miss the experience for tring the Hanbok.People werring hanbok and taking pictures in the ancient palace.There is no shooting time limit, you can enjoy on it.

Gyeongbokgung palace has a long history, it was the main royal palace of the Joseon dynasty.Many visitors come here to wear hanbok to take picture and feel Korean traditional culture.

To learn more good place: visit:Landmarks

The Food:
I like spisy food, and most of Korean food are sweet spisy style, I often go to Koearn town to eat.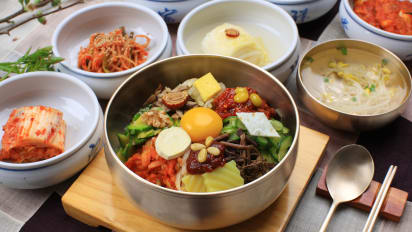 Bibimbap
Bibimbap is probably one of the most well-known Korean dishes to many people. Even if people don't know anything about Korea, it's not too difficult to find people who had Bibimbap sometime in their lives.This is a Korean lunch in a bowl that mixes together rice,egg,vegetable,meat with sesame oil and dollop of chili paste. I like its quickly and cheaply but is delicious.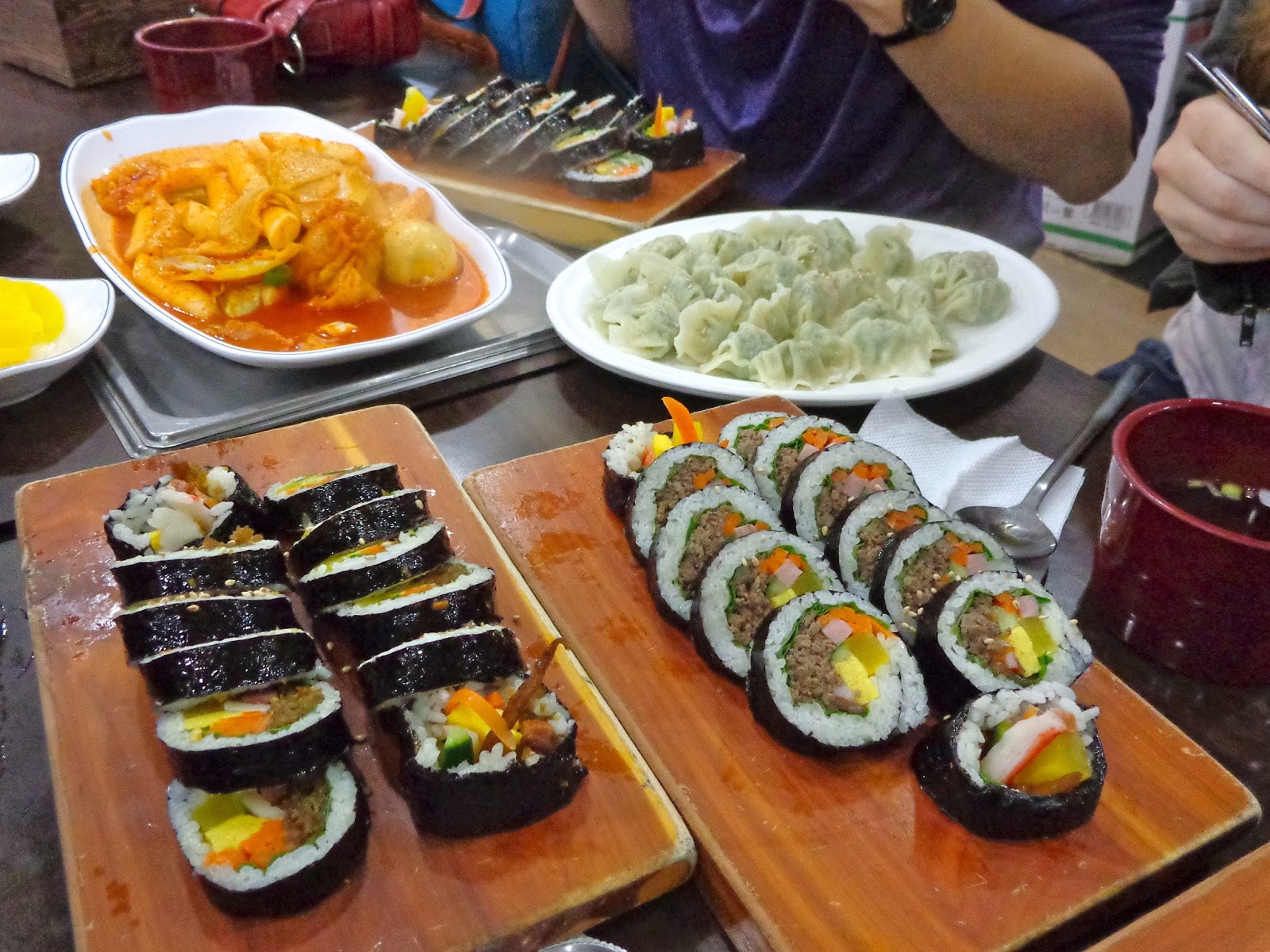 Gimbap
The process of making gimbap resembles Sushi, the finished gimbap often looks too pretty too eat.
To learn more good Korean dishes: visit:Best Korean Food